Rural Mobility Ecosystem
Design of an autonomous, shared and sustainable ecosystem for rural environments.
01 ORIGIN
People are changing the way they move, facing challenges that demand new mobility solutions that are more responsible, accessible, smart and sustainable.
WHY

people move

HOW

they move

WITH WHOM

they move
02 RESEARCH
Rural Areas analyzed
The field research have been focused in three rural areas near San Sebastian, understanding rural areas as those with less than 2000 inhabitants & less than 300 inhabitants per square kilometer.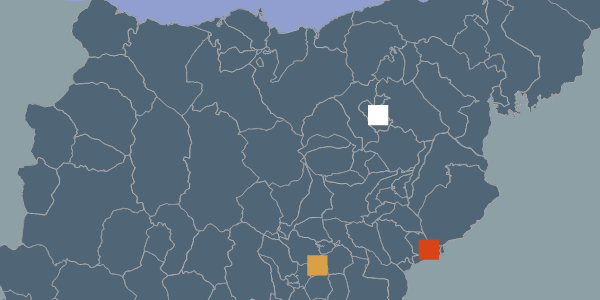 ►Orexa 127 inhabitants. 5,85 km2
►Baliarrain 153 inhabitants. 2,73 km2
►Aduna 472 inhabitants. 6,96 km2
rural_mobility_txt_intro02
What will happen to mobility in rural areas in the era os "Smart Cities"?
80% of the population lives in rural areas
20% of the population resides in urban areas
What about elderly, people with disabilities, children...?
rural_mobility_iconosTakeAway
Take Away
After the field research the obtained highlights are the following ones:
| | |
| --- | --- |
| | Lack of public transportation and isolation |
| | Very time consuming trips in day-to-day life |
| | Depopulation and aging os the population |
| | Strong dependence on vehicles in day-to-day life |
rural_mobility_03_ECOSISTEMA
03 ECOSYSTEM
Mobility cannot be reduced exclusively to proposals for new vehicles with different features; it requires more global thinking. This is why we propose a system that takes into account the 4 main aspects, where the person is the center.
rural_mobility_03_ECOSISTEMA_txt_intro
Think global, Act local
What alternatives can new mobility technologies offer for a habitat so different from cities?
Time to rethink rural mobility: mobility as a service
4 KEY ELEMENTS WORKING IN SYNERGY ARE IDENTIFIED FOR RURAL MOBILITY:
rural_mobility_03_ECOSISTEMA_4puntos
A. Vehicle: Accessible, Autonomous, Shared, Connected
B. Infrastructures: Connected, Reliable
C. Energy System: Sustainable
D. Service: Digital, Intuitive, Safe
rural_mobility_titulo_resultados
Concept Vehicles
rural_mobility_modular_type
C1. Modular Type
Variations of vehicle structure to adapt to different needs
The main concept of the ideation is to adapt every vehicle to the needs of every user, by selecting and replacing a suitable module on the vehicles base module. The three main modules are: Supermarket Module, Passengers Module & Goods Module.
rural_mobility_passenger_bus
C2. Passenger Bus
The passenger bus has a symmetrical design, which allows it to move in both directions indistinctly.
rural_mobility_versatile_bus
C3. Versatile Bus
The third concept car is a versatile vehicle adapted for both passengers and goods. Two separate part are notable, a rounded front and a square back por parcels and goods.
C4. Two - Seater
The two seater vehicle is designed for the mobility within the rural area.
C5. Birdrone
Sustainable and autonomous drone that acts as an intermediary between the inhabitants of rural villages.
C- Roads is a platform that advise users with traffic and weather information based on their transport habits and routes in real time.
rural_mobility_titulo_infraestructuras
B/C. INFRAESTRUCTURES / ENERGY SYSTEM
Intelligent station design to charge the vehicles and to be a focal point in the rural areas.
rural_mobility_infraestructuras_TXT
Solar Cells
The roof of the station is made of a innovative crystal that acts like solar cells
Green Walls
The walls are made with native plants
Inductive charging
The floor is equipped with a system that charges the vehicles that are above it without electric contact
rural_mobility_infraestructuras_img
Easy and safe access to the vehicle with voice command.
rural_mobility_04_SUSTAINABILITY
04 SUSTAINABILITY
Sustainable Design of the Ecosystem
Solutions for rural mobility should master current trends regarding the protection of the environment since we do not inherit the Earth from our ancestors but we borrow it for our children. All elements of the ecosystem should be follow the R verbs:
rural_mobility_04_SUSTAINABILITY_3R
REDUCE
The amount of materials and their environmental impacts
REUSE
Those elements of the ecosystem in alternative purposes (Ex. exhausted batteries from the vehicle for street lights or traffic signs)
RECYCLE
To manufacture new products
rural_mobility_04_SUSTAINABILITY_inCompanies
ECOMAGNET
After 8 years of development and intense work at CEIT, ECOMAGNET has arrived to reinvent the permanent magnet market with a technology that makes it possible to manufacture magnet powder from discarded magnets. Introducing a new sustainable economic model that contributes to the care of the environment.
rural_mobility_04_SUSTAINABILITY_ecomagnet
01 Raw material
Recovery of Sintered NdFeB Magnets that have been discarded due to breakage, manufacturing failures, end of life of the machinery where they were in operation, etc.
02 Manufacture
of NdFeB magnet powder from discarded magnets by means of a new technology and mixing the powder with an epoxy resin.
03 Reintroduction of the product to the market:
Manufacture of new magnets with the recovered powder
rural_mobility_04_SUSTAINABILITY_inSociety
IN SOCIETY
Opportunity:
The recovery of rural areas will offer economic and social opportunities that will move to a society that will be more inclusive, sustainable and concern about the environment.
The opportunity now is to dream all together the future of rural towns by building a shared and a dynamic vision at all levels: demographic, social, cultural, environmental and democratic.