Due to the COVID-19 pandemic our Spring and Summer Short Term Programs 2020 have been cancelled. We will be in touch as soon as everything gets back to normal.
Stay safe, stay at home and stay in touch.
Testimonials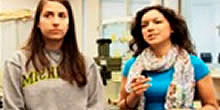 This trip was probably one of the best experiences of my life and I would highly recommend everyone to take up this opportunity.