Student safety and well being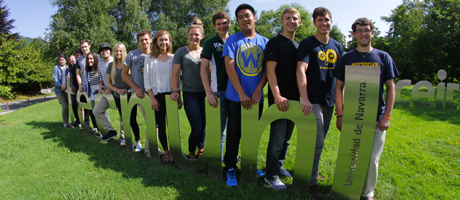 Spain's safest cities
As one of Spain´s safest cities, San Sebastian´s crime rate is practically non-existent. Howeverso be sure to use your common sense and be aware of your surroundings.
At the moment you are in San Sebastian, our International Relations Office at Tecnun will help you whenever and whatever you need. You can come to the office and ask for Javier or Estibaliz or if you prefer you can send an email to: jganuza@tecnun.es (Javier Ganuza, Director), irs@tecnun.es (Estibaliz Oliva, Secretary).
Our International team wish you all the best at Tecnun School of Engineering!
Safety and emergency checklist for Spain
For medical and other urgent emergencies of any nature: dial 112

In the case of robbery, theft, mild illness, or other non-life threatening contingencies, you`ll have access to a 24-hour emergency telephone service.

In the case of more serious offenses such as any physical aggression, abuse, or sexual assault, first notify the police by calling 112.
Afterward, notify Javier Ganuza, the Director of International Relations in Tecnun directly. (jganuza@tecnun.es)