Winter program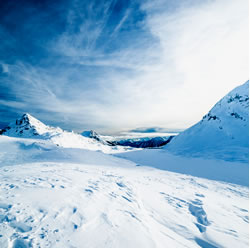 WINTER PROGRAM TECNUN – ILCE
(January 13th - February 7th, 2020)
The Tecnun Winter Program has been designed as a specific module for engineering students from Tecnun's international university partners. Our week-long program follows 2 weeks at Tecnun, the school of Engineering of University of Navarra in San Sebastian, and two weeks in the University of Navarra's main campus in Pamplona, where students study Spanish Language and Culture for two weeks at the Spanish Language and Culture Institute (ILCE).
TECNUN TECHNICAL MODULE (January 27th – February 7th, 2020)
Software Engineering allows defining specifications of a system, design, analyzing, building and deploying the system within a team of software engineers. In this course, we will review the concepts of programming with a scripting language that will be the tool to develop a graphic application. The different topics of the course are: using a programming language to draw on the screen computer, interaction and events, design 3D scenes, apply movement, and develop a graphic application.
The program offers, as well, 5 different visits to companies that cooperate closely with Tecnun in different areas like guest lecturing, internships and recruiting, and research. The companies are of interest to our visiting engineering students, who will be able to learn about each company and its market, products, technology and manufacturing facilities, whose manufacturing and testing processes students will see during a guided tour.

The purpose of the visits is to enrich the students by putting them into real contact with companies that represent their potential future as engineers once they leave the university and start their professional career. Prior to each visit, students will be required research the company so they will be prepared to interact with the company. During the visits, a company representative gives a talk in English and later students visit the facilities. After visit, students write a report describing what they have learned from the visit. The reports are graded by Tecnun for the final program grade and for students's academic transcripts.
SPANISH MODULE (January 13th – 24th, 2020)
Spanish Language and Culture Institute (ILCE).