Trabaja con nosotros en el Departamento de Ingeniería Eléctrica y Electrónica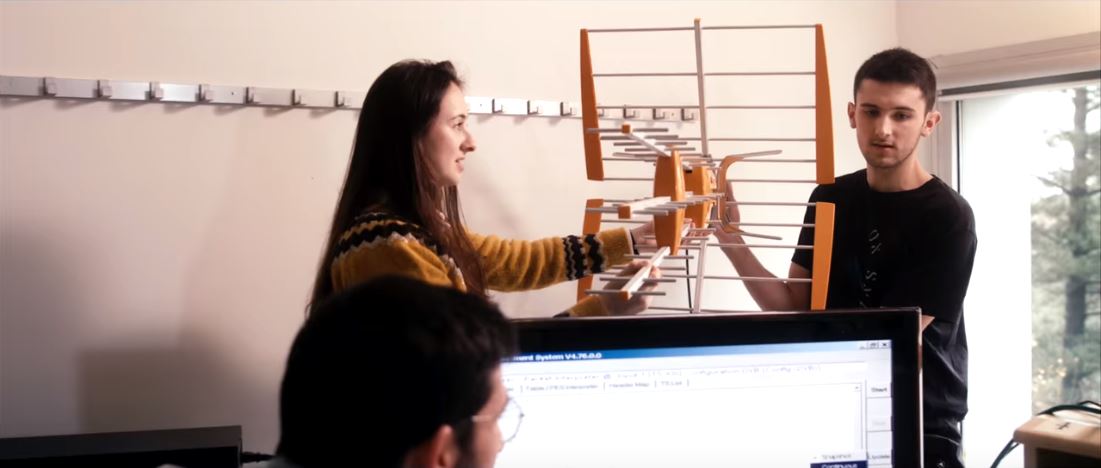 Assistant/Associate Professor of sensor and communication networks

Tecnun, the Engineering School of the University of Navarra seeks to fill a tenure track position as an Assistant Professor in the field of Sensor and communication networks, to begin January-September 2021. Depending on performance and mutual interests, advanced candidates may eventually apply for tenure. Associates professors might be also considered.

Supported by the existing academic staff, candidates will teach at both undergraduate and graduate level, in the fields of sensor and communication networks. Besides, he/she will be expected to provide strategic leadership in education, which will make a significant contribution to the development of student learning at the University. Candidates will provide research leadership and engage in research supervision at both individual and strategic levels. He/She is expected to engage in collaborative research activities and to establish and sustain an outstanding research program, resulting in publications in top-ranked journals, enhancing the research profile of the Engineering School and the University of Navarra.

Skills and qualifications required

Candidates will be expected to hold a relevant doctoral level research degree, and hold a distinguished academic record including internationally excellent research, demonstrating appropriate markers of academic recognition.

The candidate will teach in English to both Spanish and international students for the Engineering programs offered on campus.

Duties include teaching 2 or 3 courses per semester and assisting with program development.

Experience in modelling and designing wireless sensor networks, and of programming in C/C++ or embedded platforms or related design tools.

Design, develop, and prototype IoT solutions. Use appropriate sensor technologies, gateways, cloud-based IoT platforms, middleware components, data management, architectures, and standards.

Good written and verbal communication skills are essential, as is the ability to work well with members of the wider project teams and School of Engineering staff.

Interest in the identity and mission of the University of Navarra. Knowledge and interest in core values of the University of Navarra.

How to apply

Applicants should submit a dossier that includes:

A cover letter that describes his or her motivation, the research and teaching engineering experience …

A Curriculum Vitae

And the contact information of two referees

The applicants should email them to ofertastecnun@tecnun.es. For further information or queries, please contact us at the same email address. Candidates will be initially interviewed by Zoom.

About us

The University of Navarra is an international University committed to quality teaching and excellence in research. It occupies the 3rd position in the Europe Teaching Ranking 2019 by Times Higher Education and Elsevier. The University was founded based on the Catholic principles by St. Josemaría Escrivá and is a corporate work of Opus Dei. It provides suitable opportunities for the development of its professors and employees, carries out broad cultural outreach and social promotion through NGOs and charities, and encourages service-learning programs. All qualified applicants will receive equal consideration for employment.

The School of Engineering (Tecnun) has 1,200 students and it is placed in Donostia-San Sebastián, a beautiful city in the north of Spain, on the Basque coast. As an academic institution, we develop basic research in several fields of engineering, but we also carry out applied research in collaboration with Ceit, a non-profit research centre that was created by the University of Navarra in 1982.