Summer courses taught at associated universities
The attached file contains updated information about summer courses for obtaining ECTS credits taught at different universities that have been approved by Tecnun School of Engineering. Tecnun students who are interested should apply directly to the university where the course is taught.
Students interested in a summer course not included on the list who want to ensure that it will be validated by Tecnun must submit a request in advance to the Sub-Directorate for Students (sdalumnos@tecnun.es, which will examine and assess the academic content of the course. For example, this link includes numerous options in Europe: www.summerschoolsineurope.eu; and this link provides details of summer courses offered by the University of Navarra International Office.
Once students have obtained the certificate confirming their attendance in a summer course, they may have 1 ECTS credit recognized in the area of culture, even if the course completed was worth a higher number of ECTS credits. Accredited activities
Summer courses taught at Tecnun School of Engineering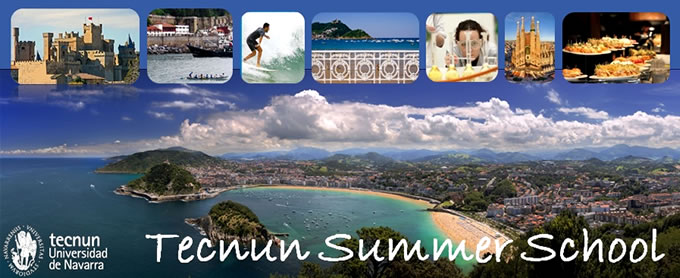 Every year, Tecnun School of Engineering offers summer courses in English for students and teaching staff from Tecnun and associated universities (e.g., the University of Michigan, Pennsylvania State University and California Polytechnic State University).
This provides Tecnun students with an international experience on their own campus and allows them to learn about a subject with engineering students from other countries.
In addition, some of these courses allow students to fulfill the requirements of Specialist Diplomas.
The details of these courses can be found on the website. For information and questions about summer courses taught at Tecnun School of Engineering: