Alumni
Qué es Alumni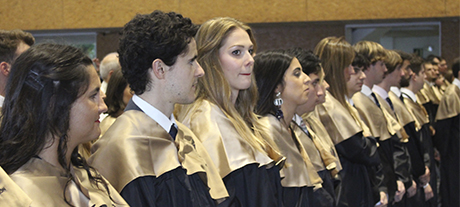 Alumni-Universidad de Navarra was born in 1992 to serve the University of Navarra and its thousands of former students. Since then, he has participated in the University's desire to discover and transmit knowledge at the highest intellectual and professional level, and to prepare outstanding professionals who serve the community in which they work, with citizen responsibility and initiative, contributing to orienting society towards configurations. fairer and more harmonious.
Among its purposes:
Keep alive the contact of the University of Navarra with the former students and with each other.

Facilitate spaces for social relations and opportunities to meet with former students of the University, while fostering relationships with their professors and with the University as a whole.

Promote lifelong learning activities and professional relationships among former students.

Promote the work of former students as ambassadors of the University of Navarra.

Promote among the former students the obtaining of the necessary means so that the University of Navarra reaches its foundational aims.

Spread the image and message of the University of Navarra throughout the world.